2014 Agency Year in Review; Biggest Year in Agency History
By Michael Fineman
February 2nd, 2015
This past year marked a terrific 25th anniversary for Fineman PR. It was our biggest year ever in terms of revenue, and we grew to 18 staff members from 13 the year before.
We were honored with a Public Relations Society of America (PRSA) Silver Anvil Award and with another national award from PR Daily for work performed on behalf of our longstanding client Foster Farms. This year will be our 17th year in client service for this great consumer brand.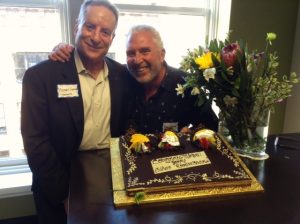 We conducted new client work in 2014 for American Humane Association, the country's first national humane organization and the only one dedicated to protecting children and animals; Dale Scott & Company, California's leading K-14 financial advisor; FRSTeam, fabric restoration experts who specialize in restoring clothing and textiles damaged by smoke, fire, water and mold; the Progressive Insurance San Francisco Boat Show, a National Marine Manufacturers Association event; and Athletic Heart of San Francisco, a sports cardiology clinic founded by board-certified internist, cardiologist and interventional cardiologist Dr. Michel Accad.
In addition, our wine practice thrived and is now representing several premium Napa and Sonoma wineries: Quintessa, Lynmar Estate, Truchard Vineyards, Faust, and Roadhouse. Yes, our Wine Wednesdays here at the agency received a major upgrade.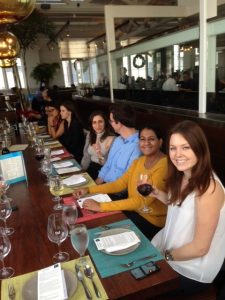 For Annabelle Candy Company, Fineman PR managed a social media program that dramatically increased consumer engagement and online visibility.
Another energizing and highly successful program was the agency's work for Jumping Fences which produces the San Francisco Marathon and Berkeley Half Marathon. With the added feature publicity earned from our effort, the Marathon and Half Marathon registered the best participation to date and drew national attention (ESPN, Today Show) for regional events.
Mosaico, our multicultural communications subsidiary, had its most successful year since the agency began working in multicultural communications in 2005. The success was the result of new work from Mission Economic Development Agency, a community-based social service agency in San Francisco's Mission District; Tango, a leading mobile messaging service with more than 250 million registered members around the world; Pacific Companies, a developer of affordable housing with a large new project needing visibility and awareness in Southern California, and a large food-related company, the work for which is still top secret. Mosaico grew from three staff members in 2013 to seven this past year.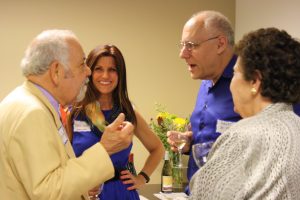 We also built on our foundation of crisis communications expertise by deftly assisting several brands and organizations to prepare, manage and recover from a number of crises, including product recalls, workplace demonstrations, legal challenges and activist campaigns. The best news for many of our clients was, appropriately, no news at all.
And, not least, we moved in April to beautiful new offices near San Francisco's historic Union Square. Our building is a San Francisco gem, built in 1908, with large bay windows, classical architecture and understated elegance. We almost doubled our size in space from our previous address with energizing spaces for creative brainstorming, "war room" strategy sessions and client workstations.
We are urging all our clients and friends to come by and see first-hand how Fineman PR is evolving.
Cheers!