Millennials Continue to Drive Change in the Wine Business
By Toby Baird
September 23rd, 2014
It's the "M" word wineries need to continue caring about. Not Merlot or Muscato, but Millennial.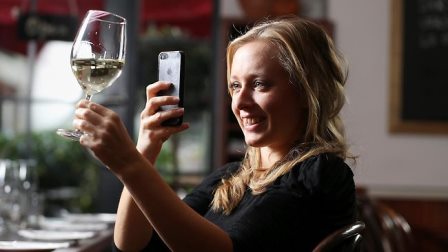 The importance of the so-called Millennial Generation to the U.S. wine industry is no secret. The 62 million Millennials of legal drinking age in the U.S. represent a vast audience for marketers to target – and attain – for the long term. Currently, Millennials represent 30 percent of the people in this country that drink one alcoholic beverage at least once a week, and are considered a high-growth segment.
Although Millennials are certainly not a large factor in fine wine sales, they are interested in and drinking wine, albeit at a lower price point. Higher-end and luxury wines need to pay attention as well. Millennials are most likely not their customers today, but (hopefully) they will be in the future. While Millennials don't yet have the purchasing power to chase $100+ Napa Cabs, they will soon replace the Boomers and Matures as the most affluent, and thirsty, demographic. A new UC Davis survey of California wine executives shows that Boomers are already tapering their wine consumption, and Millennials will likely fill the void.
While Millennials may not yet be the driving force behind wine sales, they are certainly a powerful force behind how wine is being marketed.
First it was social media. Although other demographic groups have joined the social media world, Millennials were the first adopters of social platforms, and suddenly wineries had a new way to engage with this younger generation. Wineries late to the game on Facebook, Twitter, Instagram and Pinterest were soon scrambling to play catch up. Social media was, and continues to be, a key source of information and influence for Millennials. That's not going to change. A study published in 2012 indicated that 94 percent of wineries in the U.S. have a presence on Facebook and 73 percent on Twitter.
For the most part, wineries have now taken to building their brands online; from enhanced websites and video content to numerous social media channels and blogs. This will be an ongoing process as technology and the way in which we use it continues to evolve.
As an article in Wine Business Monthly clearly indicated late last year, Millennials are once again very closely associated with the next frontier of wine marketing: mobile devices. The largest demographic group of smartphone owners? You guessed it. Seventy-eight percent of Millennials own smartphones. People are continuing to shift how and when they access information, and mobile devices are leading the way.
Wineries are challenged with how to respond. Whether it's an app or mobile-friendly website, wineries must make their content accessible on mobile devices. The article cited a website provider that noted year-over-year double digit growth in mobile visits to its winery clients. Whether it's directions to the tasting room, wine selections, a blog, or a mobile shopping cart, moving to a mobile-friendly web platform is worth consideration.
As PR practitioners, we must guide our clients to embrace the communication tools available now, continually adapt as consumers of all demographics choose to receive information through an ever-changing number of sources, and help to provide the resources and content that resonate with would-be and current consumers.